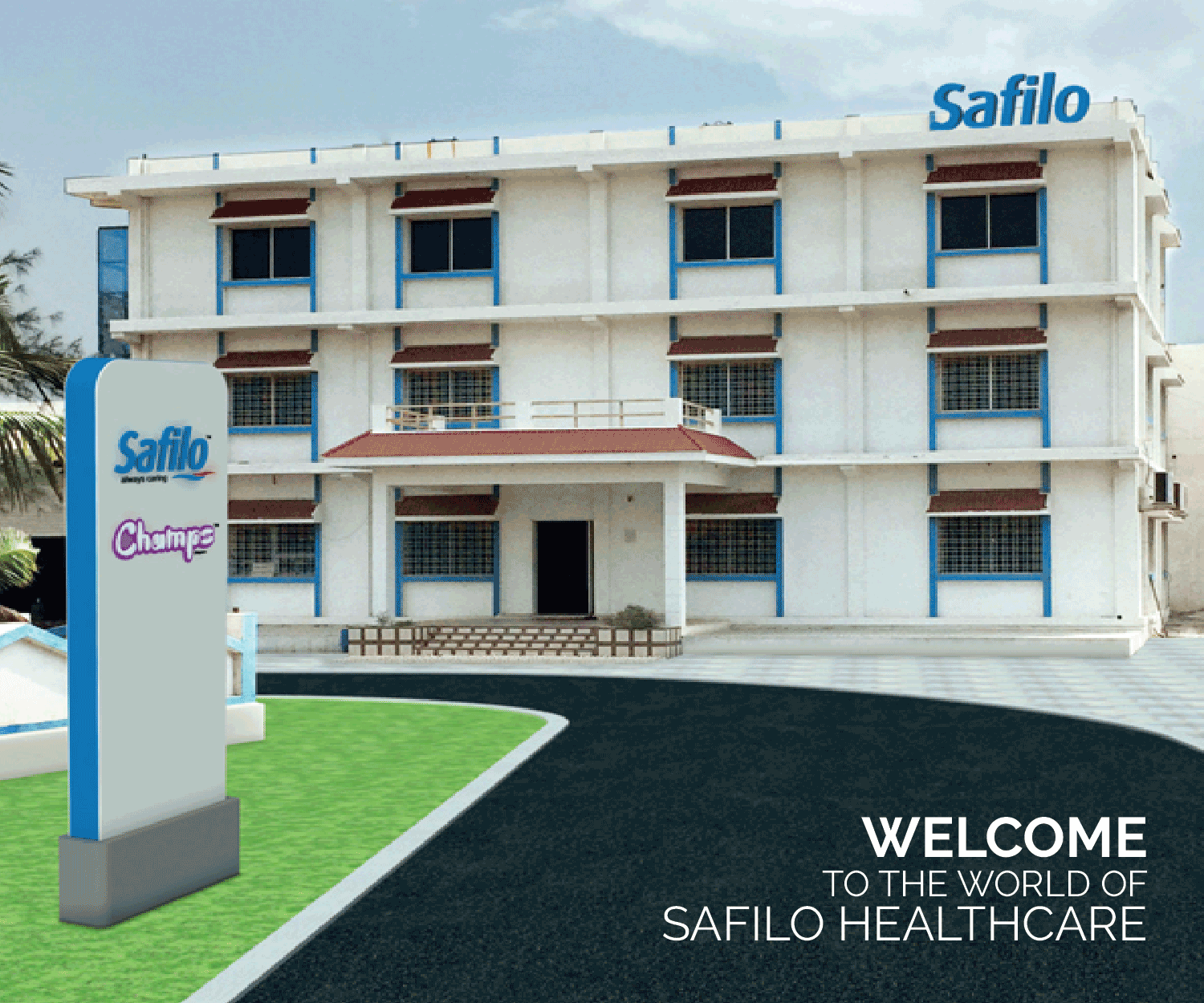 OEM
Welcome to the wonderful and amazing world of SAFILO HEALTHCARE, where you can find a complete hygienic life for your whole family. The SAFILO HEALTHCARE is a Company of Gujarat based well diversified operating over many Years. The group has established its goodwill in the market and has successfully created its presence in local as well as international market.
We are please to introduce our company as India's first ever self manufacturer with registered brand ''CHAMPS''- PANT STYLE (PULL UP) DIAPERS With Trademark registration by Govt Of India Vide Reg.No.2950237 & WHO GMP certified. They are made from the finest raw material to give your champs a gentle and feel good experience.
SAFILO HEALTHCARE has well equipped laboratory, Large Production Capacity , Row Material Storage Facility ,Latest Packing Machinery, Developed QC lab, packing and storage area. All the products are checked by the professionals at every stage. Proper care is taken for the best quality. With full force of infrastructure and logistic team it is handling large export orders very smoothly and efficiently and having large volumes of exports to the worldwide.
For, the OEM, we can match the specification and customize as per customer demand.The plant is having large capacity to manufacture and can handle large orders. Under the OEM arrangement it can match the specification and customize the products for every buyer.
The Plant is situated in Morbi, Gujarat well known as CERAMIC HUB which is well connected by Air, Rail, Roads & Sea Ports. Morbi City is easily Connected With Nationally & Internationally For Ceramic Material. Our Dispatch centre is Located About 160 Km From Mundra Port, The Largest Port in INDIA. Well Connected, the port is easily accessible by road and its Geographical proximity & Easy Connectivity ensures Minimum time
lag for Shipment.